Helena Johnson
For further details
or to book the band
Please click email below

© Helena Johnson 2014
© Helena Johnson 2013/2014

Links to other sites.
I cannot be held responsible for
the content of any site linked here.
Please use at your own risk.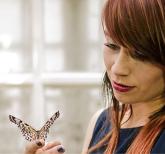 Please note:
This site contains material owned by Helena and/or members of the band and is therefore
protected by intellectual property laws, as well as copyright.
Although we take great care to scan the information we put on the site, we cannot be held responsible for
virus and malicious programs which circulate the internet, resulting in damage, loss or injury of any kind.
Use of this site indicates your acceptance of these laws and exculsion of our liability.
Web Design by PaulC
Clare Sacco (Manager) – 07585953085, claresacco@hotmail.co.uk